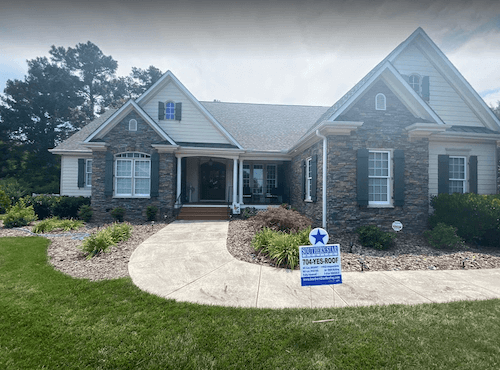 It is extremely important to hire a roofing company that is licensed and insured. This protects you from liability if something goes wrong during the roofing process. Make sure to ask your contractor for proof of insurance before they begin working on your home.
In addition to being licensed and insured, you'll want to make sure your roofing company has a good reputation in the community. Ask around to see if anyone you know has used their services in the past. You can also check online reviews to see what others have to say about a particular company.
Once you've found a few roofing companies that you're interested in, it's time to start getting quotes. Be sure to get at least three different estimates so that you can compare prices and services. Make sure to ask each company about their warranty policy and what type of guarantee they offer on their work.
When you're ready to hire a roofing company, be sure to sign a contract that outlines the scope of work and the price you've agreed upon. This will protect you in case something goes wrong during the project. Be sure to read over the contract carefully before signing it so that you understand all of the terms and conditions.
If you follow these tips, you should be able to find a reputable roofing company that will give you the best possible service. Be sure to ask around for recommendations from family and friends so that you can get the most accurate information possible. With a little bit of research, you should be able to get the roofing job of your dreams. Good luck!
If you need help with getting a FREE roof estimate, have a roof repair or need a full roof replacement due to some unforeseen damage, reach out to us. We providing roofing services to Charlotte, Asheville & Greenville SC.