Your Trusted Roofers in Sunset Hills
ALWAYS Competitive Estimates
FREE Roof Inspections
Emergency Roof Repairs
Insurance Claim Assistance
Financing Options Available
Sunset Hills Roofing Company
Southern Star Roofing is a full-service residential roofing company committed to delivering outstanding results to our customers.
We provide high quality and affordable roofing services in a few major areas in North Carolina: Charlotte, Asheville NC and Concord NC and Greenville SC. We specialize in roof installations, repairs, full roof replacements, and inspections.
It is our mission to always clearly communicate what must be done to your home versus what others might "think" you need done. Honesty and integrity ALWAYS come first with us. We will give you our honest assessment and work to save you money wherever we can. Further, we will do our work to the best of our abilities and ensure we leave your home as clean as when we first got there. No nails left in the yard or driveway to pop a tire. We want you to have confidence that you are working with a professional roofing company that treats your home as if it were our own.
Contact us today for a free roofing inspection and estimate. If you choose to get a full roof replacement, we will upgrade you to architectural shingles at no additional charge! We will also do a free gutter cleaning.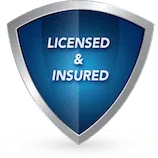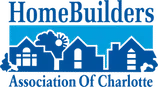 Professional Roofing Services
We are a full-service roofing company committed to delivering high quality roofing services to our residential and commercial customers. We service the following cities: Spring Lake, Firestone, Northwood, Brookfield, Westchester, Druid Hills, Lewis, Sugar Creek, Hidden Valley, Charlotte.
We spare no expense to ensure we clearly communicate at all levels of your project. From the initial conversation to a scheduled onsite assessment to contractual arrangements to move forward and then doing the actual work, Southern Star Roofing really does care about removing all levels of stress and concern so you can proceed with peace of mind knowing you are in good hands.
Our roofing experts are true professionals and are highly trained, ShingleMaster Certified by CertainTeed. We have been blessed to be able to have replaced thousands of roofs around Mecklenburg County, Charlotte, Asheville NC and Concord NC, and the surrounding regions.
We proudly offer a 100% COMPLETE SATISFACTION GUARANTEE with all of our roofing services! And, we work with the majority of insurance companies and provide affordable and flexible financing options.
Let us walk you through the process step-by-step and handle all of the hard work to make sure your home gets all the attention it needs! Call us today at 704-937-7663 & schedule your FREE roof assessment !!
ROOFING
FREE Inspections
Timely Roof Installations
Affordable Roof Repairs
Full Roof Replacement
GUTTERS
Gutter Design & Installation
Gutter Repair
Gutter Protection
Professional, High Quality Roofing Craftsmanship That Will Exceed Your Expectations And Be Sensitive To Your Budget
Finance Your New Roof
Southern Star Roofing offers flexible FINANCING options as low as $99 per month for your roof!!! We understand that a roof replacement can be a costly investment but a necessary investment. For this reason, we want to bring you peace of mind knowing that if you need financial assistance, there does exist a financing option for you to consider and explore.
We do recommend scheduling a FREE onsite consultation so we can conduct a comprehensive roof assessment and provide you with an accurate proposal as to what it will cost to replace your roof.
From there, you can invest the time necessary to look at financing options that we are able to provide to you.
Regardless, Southern Star Roofing has you covered and will work tirelessly to help you get through your project as quickly and professionally as possible.
Professional, High Quality Roofing Craftsmanship That Will Exceed Your Expectations And Be Sensitive To Your Budget
Sunset Hills Roofing Contractors
Why Choose Southern Star Roofing As Your Roofing Contractor?
As a professional roofing contractor serving Sunset Hills and the surrounding region, we have the experience and expertise to provide high quality residential and commercial roofing services throughout North Carolina. Whether you have a home in need of some simple roof repairs or you run a company and need a new commercial roof installed, Southern Star Roofing has you covered.
If you are in need of a new roof for your home it is our goal to make your home the envy of your neighbors, with a beautiful, well-crafted and high quality roof installation. Not only will we add amazing curb appeal to your home but we will also help to increase it's resale value!
If you are considering a full roof replacement and live in Sunset Hills, know that at Southern Star Roofing, you have found experienced and professional roofing contractors that will work tirelessly to ensure your project is done on time and on budget! Our commitment is to serve you at the highest level, educate you in our process and provide you with clear expectations as to what the the installation will look like.
We are confident in our detailed approach to always clearly communicate with you to ensure you are comfortable with how we work and complete your roof installation project.
Our roofing team are experts in the industry and are well-versed in the latest roofing techniques and strategies being developed. We invest time to maintain our industry education and certifications so we are always on the cutting edge of providing only the best in residential roofing services.
We have decades of combined experience. It is our goal is to always exceed your expectations and provide you with a roof that protects you and your family for many years.
Have questions? Are you interested in getting a FREE roofing estimate schedule?
Contact the roofing professionals at Southern Star Roofing in Sunset Hills today!
We are excited to earn your trust and business.
Roof Replacement Gallery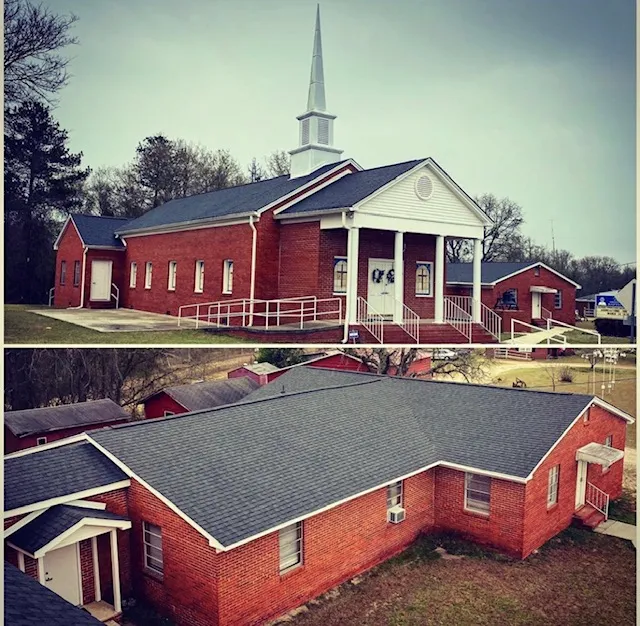 Professional, High Quality Roofing Craftsmanship That Will Exceed Your Expectations And Be Sensitive To Your Budget
Our Social Media & Videos
We use industry-leading products to provide our customers with quality and durability.
Our Service Areas
Our Corporate Office is on the Northwest side of Charlotte. We have been roofing homes and businesses for many years and cover all of Mecklenburg, Cabarrus, Iredell, Gaston and Lincoln Counties. We also have regional offices in Concord and Asheville serving those markets respectively.
We dip into South Carolina covering Rock Hill and the Fort Mill areas. Seeing how much growth and expansion is happening there, people are finding us through the grapevine so it has been a natural evolution of where we can service effectively.
Our focus is always your 100% satisfaction from start to finish. Clear communication, affordable roofing prices, expert-level craftsmanship and a commitment to bringing peace of mind to a sometimes stressful capital improvement.
If you are considering a full roof replacement and live in one of the markets we service, please contact us today to schedule your FREE onsite assessment!
Frequently Asked Questions
How much does it cost to replace a roof?
The cost of installing a new roof can vary widely depending on several factors, including the size and pitch of the roof, the type of roofing material used, the complexity of the roof design, and the location of the property.
On average, the cost of a new roof installation can range from $5,000 to $15,000 or more. For example, asphalt shingle roofs tend to be the most affordable option and may cost between $3.50 to $5.50 per square foot installed. Meanwhile, metal roofs can cost anywhere from $7.00 to $12.00 per square foot installed, and slate roofs can cost as much as $25 per square foot installed.
Other factors that can impact the cost of a new roof installation include the cost of labor and any additional services required, such as removing the old roof and disposing of the debris. Additionally, local building codes and permit fees may also add to the total cost of the installation.
It's always a good idea to obtain a professional estimate so feel free to reach out to us!
How do I get my insurance company to pay for a new roof?
If you need to get your insurance company to pay for a new roof replacement, there are several steps you can take:
Look at your insurance policy to determine what is covered and what is excluded. Your policy should outline the specific types of damage that are covered, as well as any deductibles or limits on coverage.
Document the damage: Take photos or videos of the damage to your roof. Be sure to document the full extent of the damage, including any areas where the roof is leaking or has missing or damaged shingles.
Call your insurance company to file a claim for the damage. Provide them with the documentation you have gathered and any other information they request.
Schedule an inspection: Your insurance company may send an adjuster to inspect the damage to your roof. Be sure to be present during the inspection to point out any areas of concern.
Get estimates from reputable roofing contractors for the cost of replacing your roof. Provide these estimates to your insurance company to support your claim.
Negotiate with your insurance company: If your insurance company offers a settlement that does not cover the full cost of the roof replacement, you can negotiate with them to try to get a better settlement. Be sure to provide them with any additional information or documentation they request.
Overall, the key to getting your insurance company to pay for a new roof replacement is to be persistent and provide them with as much documentation as possible to support your claim.
How do I pick a good roofer?
Picking a good roofer can be a daunting task, but it's important to do your due diligence to ensure that you choose a reputable and reliable professional for your roofing needs.
Check for credentials: Look for a company who is licensed, insured, and bonded. This will give you peace of mind knowing that they have met the necessary requirements to operate as a professional.
Ask for referrals: Ask friends, family, and neighbors for referrals. If someone you know has had a positive experience with a roofer, it's likely that they will provide quality work.
Research reviews: Look for reviews on the roofer's website, social media platforms, and other review websites. This will give you an idea of their reputation and the quality of their work.
Check their experience: Find out how long the roofer has been in business and if they have experience working on roofs similar to yours.
Get multiple quotes: Get quotes from several roofers to compare prices, services, and materials used. This will help you make an informed decision on the best roofer for your needs.
Communication: Choose a roofer who is responsive and communicates well. They should be able to answer any questions you have and provide regular updates on the progress of your roofing project.
How do I know when my roof needs to be replaced?
These are the top warning signs to be aware of that will let you know when your roof is ready for replacement: if you see a leak or staining in your attic or ceilings; check for curling or buckling of your shingles; if roof valleys (high and low spots exist) then your sheathing underneath is not providing enough foundational support and you run the risk of leaks or damage forming; missing shingles are a clear sign that the roof needs replacing.
How long does it take to install new roof on a home?
Once you have selected your roofing and gutter materials and we have agreed on a start-date, typically, you can expect a roof installation to be completed on a 1,000-2,000 square foot home in one to three days. If you have a larger home over 3,000 square feet, it might take three to five days.
What is the best material for a new roof install?
Asphalt Shingles are the best material when looking at from a cost to quality perspective. Shingles are very light, less expensive than metal roofing and can be installed relatively easily. They come in sheets and can be installed in a layered approach making them look like cedar or slate, when installed correctly.